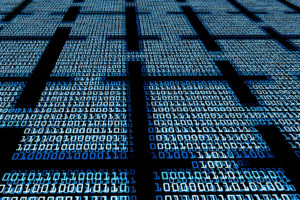 The Financial Crimes Enforcement Network (FinCEN), working with the U.S. Attorney's Office for the Northern District of California, recently assessed a $110,003,314 civil money penalty against BTC-e a/k/a Canton Business Corporation ("BTC-e") for willfully violating U.S. anti-money laundering (AML) laws under the Bank Secrecy Act ("BSA").  The enforcement action relates to BTC-e's convertible-virtual-currency-exchange operations.  And as FinCEN's press release indicates, one of BTC-e's operators, Russian national Alexander Vinnik, was also recently arrested in Greece, charged with multiple criminal violations related to those activities, and assessed a $12 million penalty for his role in the alleged violations.
BTC-e is an internet-based, foreign-located money transmitter that exchanges convertible virtual currencies such as Bitcoin, Litecoin, Namecoin, Novacoin, Peercoin, Ethereum, and Dash—it is one of the largest virtual currency exchanges in the world.  Its activities, FinCEN alleges, "facilitated transactions involving ransomware, computer hacking, identity theft, tax refund fraud schemes, public corruption, and drug trafficking."  FinCEN's release further describes some of its allegations regarding BTC-e's activities:
BTC-e . . . processed transactions involving funds stolen between 2011 and 2014 from one of the world's largest bitcoin exchanges, Mt. Gox.  BTC-e processed over 300,000 bitcoin in transactions traceable to the theft.  FinCEN has also identified at least $3 million of facilitated transactions tied to ransomware attacks such as "Cryptolocker" and "Locky."  Further, BTC-e shared customers and conducted transactions with the now-defunct money laundering website Liberty Reserve.  FinCEN previously issued a finding under Section 311 of the USA PATRIOT Act that identified Liberty Reserve as a financial institution of primary money laundering concern.
BTC-e has conducted over $296 million in transactions of bitcoin alone and tens of thousands of transactions in other convertible virtual currencies.  The transactions included funds sent from customers located within the United States to recipients who were also located within the United States.  BTC-e also concealed its geographic location and its ownership.  Regardless of its ownership or location, the company was required to comply with U.S. AML laws and regulations as a foreign-located MSB including AML program, MSB registration, suspicious activity reporting, and recordkeeping requirements.  This is the second supervisory enforcement action FinCEN has taken against a business that operates as an exchanger of virtual currency, and the first it has taken against a foreign-located MSB doing business in the United States.
In a separate criminal matter, BTC-e and Alexander Vinnik have also been indicted and charged under 18 U.S.C. §§ 1956, 1957, and 1960 for alleged money laundering, conspiracy to commit money laundering, engaging in unlawful monetary transactions, and the operation of an unlicensed money transmitting business.
These developments portend increased enforcement activity—both civil and criminal—against businesses operating as virtual currency exchangers.  That uptick is in line with recent increased enforcement from other regulators, such as the SEC (See SEC: Virtual Tokens Issued in Blockchain-Based ICO's may be "Securities") and the IRS (see Virtual Currency and Taxes: The IRS's Ongoing Battle to Summons Virtual Currency Records).  For more on the regulation of virtual currencies, see Bitcoin and Beyond: The Reality of Taxing and Regulating Virtual Currency.
Cryptocurrency and Blockchain Attorneys
Have Cryptocurrency or Blockchain issues or questions? Freeman Law is an innovative thought leader in the blockchain and cryptocurrency space. Blockchain and virtual currency activities take place in a rapidly evolving regulatory landscape. Freeman Law is dedicated to staying at the forefront as these emerging technologies continue to revolutionize social and economic activities. Contact Freeman Law to schedule a consultation or call (214) 984-3410 to discuss your cryptocurrency and blockchain technology concerns.