Real Estate 
We offer sophisticated legal counsel to the real estate sector, from advanced tax planning techniques to litigating real estate disputes.
Freeman was founded in the fastest-growing real estate market in the United States, with attorneys able to assist commercial real estate lenders, developers, investors, and managers.
Our tax attorneys assist clients with sophisticated real estate tax planning and tax strategies, including Section 1031 like-kind exchanges, opportunity zone investments, real estate investment trusts (REITs), self-directed IRAs, tax opinioins, FIRPTA planning, and capital gain tax planning.  Our tax attorneys have been recognized nationally and internationally, including being named to U.S. News and World Report's Best Lawyers in America list, Super Lawyers, and recognized by Chambers & Partners as among the leading tax attorneys in the United States. Nearly one-third of our attorneys serve as law professors at tier-one law schools.
Our litigation attorneys represent builders in real estate disputes, including construction defect litigation, breach of contact cases, and title disputes.
Originally founded and initially based out of the Dallas-Fort Worth Metroplex in Frisco, Texas, the fastest-growing city and real estate market in the country, real estate is a natural industry for Freeman and our attorneys.  We maintain close ties to influential real estate professionals and often work with clients to address complex, out-of-the-ordinary real estate-related issues, including IRS tax liens and DOJ suits to foreclose, as well as complex transactions.
Freeman works with clients across the real estate spectrum.  From development projects to tax-related real estate planning and transactions, clients count on us to provide insight, advise them through complex transactions, and counsel as they confront both risk and opportunity in the real estate market. Our in-depth experience positions Freeman as a trusted counsel across a range of asset classes, business cycles, and market conditions.
Real Estate and Legal Counsel
Freeman provides strategic legal counsel, positioning real estate professionals to capitalize on a dynamic real estate market, tax incentives, and other strategic goals. Whether establishing a real estate business or focusing on the accumulation of real estate holdings for estate and tax planning purposes, we help clients skillfully navigate a complex real estate sector.  Clients face a host of dynamic market forces and complex considerations, including:
Interest Rates.  As inflation increases, interest rates rise as well. We assist clients as they manage and hedge risks, building legal and tax strategies that further their long-term goals.
Housing Market.  The rental and single-family home markets have undergone dramatic changes in recent years. Scarcity, concerns about a looming housing bubble burst, rising home costs and rental rates, and a booming market have all served as contributors to these shifts. We assist our clients in assessing potential consequences on their closely-held businesses, high-net-worth families, and the legacy they leave behind.
Distressed Acquisitions.  A large portion of the market's growth derives from distressed asset acquisitions, which have offered opportunities for private and institutional investors. But as prior distressed pipelines begin to clear, clients face new challenges.  We help clients work through distressed acquisitions and plan for alterntive or evolving market strategies.
Real Estate Investment Trusts (REITs).  REITs offer investors tax-efficient capital and growth opportunities. Interest rate changes and other market dynamics may impact the advantages of marquee office and residential property acquisitions and other transactions. We work with clients to plan and implement real-estate-based tax structures that accomplish their tax goals.
Accelerating Timelines.  Many factors impact today's real estate market, including a scarcity of properties and increasing competition for apartments and single-family homes. These market dynamics accelerate transaction timelines.  We stand committed to help our clients make timely, informed, and accurate decisions, allowing them to compete in today's market.
Real Estate and Construction Litigation
Freeman represents builders and construction companies in real estate litigation.  With unprecedented stressors in the real estate market and industry supply chains, real estate professionals and construction companies have faced extraordinary challenges.  With our founding office located in the heart of the fastest-growing real estate market in the country, we regularly encounter real estate disputes and vigorously represent clients in construction and real estate litigation.
Real Estate Tax Planning
Our tax counsel provide clients with sophisticated real estate tax planning and tax strategies, including:
Section 1031 Like-Kind Exchanges,
Opportunity Zone Investments,
Real Etate Investment Trusts (REITs),
Self-Directed IRAs,
Tax Opinioins,
FIRPTA Planning, and
Capital Gain Tax Planning.
FIRPTA Tax Planning
The Foreign Investment in Real Property Tax Act ("FIRPTA") authorizes the IRS to tax foreign persons on the sale or disposition of a U.S. real property interest ("USRPI").  FIRPTA generally imposes a withholding obligation on the purchaser of a USRPI.  FIRPTA treats gains and losses from a foreign person's disposition of a USRPI as effectively connected with the conduct of a U.S. trade or business, thus converting the income into a category of income that is subject to taxation.  Our team of attorneys and tax lawyers, including cross-border counsel, maintains a particular focus on FIRPTA real estate tax issues and planning opportunities.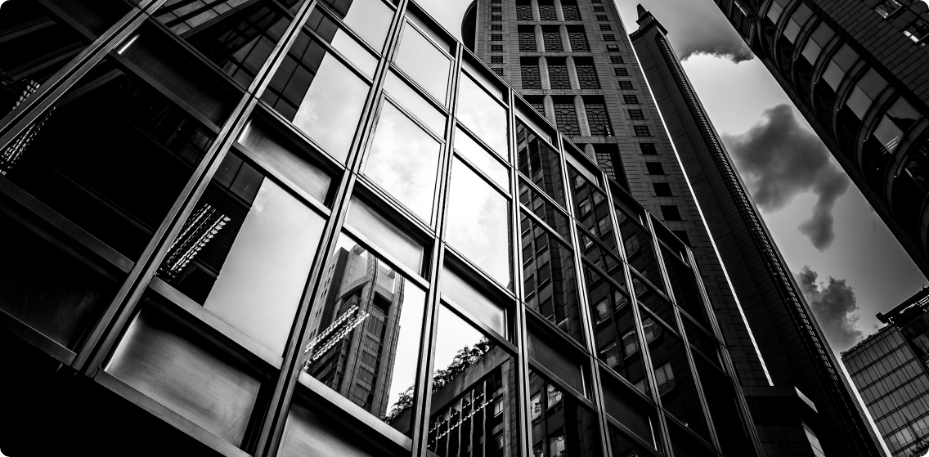 Real Estate-Related Counsel
From REITs to title disputes, we assist our clients in resolving their issues and charting a confident course into the future. Among our real estate-focused services are the following:
Acquisition and Disposition: Real estate acquisitions and dispositions are the lifeblood of the real estate market. Our legal team works with purchasers and sellers from beginning to end to ensure that transactions are completed successfully and that our clients capitalize on opportunities.
Construction: Construction continues to increase across the real estate sector as a function of increasing demand. We provide our clients with legal guidance across a range of construction-related issues, from financing to managing, developing, and completing projects, as well as tax planning and strategies. From multi-family properties to single-family homes, commercial construction, and projects in between, we collaborate with our clients to realize their legal and tax objectives.
Corporate Real Estate Services: We assist businesses navigating the commercial real estate sector. From tax credit transactions to mergers and acquisitions, contracts, and corporate compliance and governance, our team delivers legal insight and a partner dedicated to helping you achieve your goals.
Environmental Services: Environmental impact represents a growing point of concentration for real estate projects across a spectrum of transactions.  Freeman helps clients address environmental concerns associated with their real estate-related projects on a local, regional, and national level.
Land Use and Zoning: Land use and zoning are critical issues in real estate, frequently posing difficulties for our clients. We help clients obtain land use and real estate development approvals, ensuring that zoning relief ordinances are properly drafted, and assist in negotiating agreements for improvements.
Real Estate Management: We work with our clients to manage property values and costs, engage in leasing transactions, as well as subletting and facilities management.
Litigation and Dispute Resolution: Disputes and litigation are an unfortunate reality of the dynamics in today's real estate market. We work with our clients to protect their interests, allowing them to focus on what matters most to them.  From constructions defect disputes, to title litigation and lis pendens matters, we help our clients navigate the legal challenges of a dynamic real estate market.