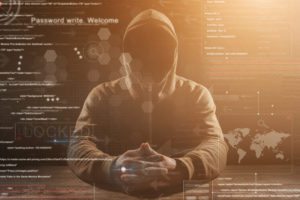 Several Nigerian nationals pleaded guilty this past week to charges that they conspired to commit mail and wire fraud, as well as to commit identity theft, access device fraud and theft of government funds.  The charges arose out of numerous internet-based financial fraud schemes uncovered as part of DOJ's ongoing initiative/effort to combat transnational organized crime.  The case demonstrates the emphasis that federal prosecutors and investigative agencies have placed on combatting internet-based cyber crimes.
The government had previously extradited several of the defendants from South Africa to Mississippi to face the nine-count indictment alleging a series of cyber fraud schemes.  A copy of the Superseding Indictment is available here.  The indictment alleged their involvement in numerous Internet-based schemes and charged the defendants with a host of criminal counts, including conspiracy to commit mail fraud, wire fraud, bank fraud, conspiracy to commit identity theft, use of unauthorized account access devices, theft of U.S. government funds and conspiracy to commit money laundering.
More specifically, the indictment alleged that the defendants "unlawfully enriched themselves by conducting multiple complex financial fraud schemes via the internet. The various fraud schemes included internet romance scams, fraudulent check scams, bank and credit card account take overs, and work at home scams. The proceeds of these scams, both money and goods, were shipped from the United States to Pretoria, South Africa, and various location[s] in Nigeria through a complex re-shipping network of both complicit and unwitting individuals recruited through the various internet scams."
The Indictment further alleged that the defendants "would obtain stolen PII, compromised credit card and banking information by purchasing it from underground forums which were operated by individuals engaged in the theft and sale of PII [personal identifying information], more commonly known as "hackers." The stolen PII, compromised credit card and banking information would be used to fraudulently obtain credit cards, cellular telephone accounts, and pre-paid debit cards. These cards and accounts would be used to obtain cash and things of value, such as smartphones, tablets, computers and other types of electronics, most if which would be shipped internationally to Pretoria, South Africa, for the benefit of the defendant's and their co-conspirators."
According to the DOJ release on last week's guilty pleas the financial fraud involved tens of millions in intended victim losses and extensive unauthorized access to victims' financial accounts:
These schemes involved using unsuspecting victims to cash counterfeit checks and money orders, using stolen credit card numbers to purchase electronics and other merchandise and using stolen personal identification information to take over victims' bank accounts.  As a whole, the conspiracy involved tens of millions of dollars in intended losses.
Expect to see enforcement of cyber crimes continue to increase and to be a DOJ priority as we move into 2017.
Freeman Law represents clients in the Dallas-Fort Worth area. Our team is also skilled in legal and regulatory issues related to blockchain technology and cryptocurrency. As these areas continue to evolve, the related legal matters will meld with more traditional computer intrusion and cyber-crime issues. Freeman Law recognizes this; we are dedicated to staying at the forefront as these emerging technologies continue to revolutionize social and economic activities. In this respect, we combine our knowledge base in more traditional cyber-related litigation with a unique white-collar and accounting background—and a position as a thought leader in the evolving blockchain and cryptocurrency space—to provide a distinctive brand of cutting-edge legal representation. Schedule a consultation or call (214) 984-3410 to discuss your cybersecurity concerns.