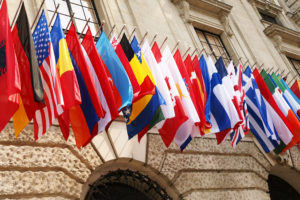 The Panamanian Ministry of Foreign Affairs recently announced that Panama intends to sign onto the OECD's Multilateral Convention on Mutual Administrative Assistance in Tax Matters.  A link to the announcement is here. The announcement comes on the heels of the controversial Panama Papers leak and international calls for transparency.   Nearly 100 countries have now signed on to the Convention.
Pascal Saint-Amans, Director of the OECD's Centre for Tax Policy and Administration, welcomed the news: "We very much welcome Panama's request to join the Convention. Signing and ratifying the Convention will be a very significant step forward in implementing its commitment to tax transparency and effective exchange of information"
The Convention was developed jointly by the OECD and the Council of Europe in 1988 and amended in 2010 to respond to a call by the G20 to align the Convention to the new international standard on exchange of information and to open it to all countries—a move designed to ensure that developing countries are able to benefit from the more transparent environment. The OECD considers the Convention to be the most comprehensive multilateral instrument available for all forms of tax co-operation, and a particular safeguard against tax evasion and avoidance.
For updated and related posts, see The Panama Papers: The First U.S. Conviction for Tax Fraud, The Panama Papers: U.S. Accountant Pleads Guilty to Charges Related to Client's Improper Filings, A Brave New World: The Panama Papers and the United States' Role as a Tax Haven, An Update on International Tax Enforcement, The IRS and Big Data: The Future of Fighting Tax Fraud.
Expert Tax Defense Attorneys
Need help with tax issues?  Contact us as soon as possible to discuss your rights and the ways we can assist in your defense. We handle all types of cases, including complex international & offshore tax compliance.  Schedule a Consultations Today!