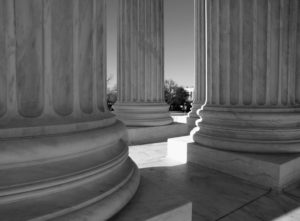 The Texas Theft Liability Act (TTLA)[1] imposes civil liability for damages resulting from theft.[2] Victims of theft—which is defined in reference to Chapter 31 of the Texas Penal Code as unlawfully appropriating property or obtaining services—can recover not only the amount of actual damages, but also a statutory fee of up to $1,000.[3] The prevailing party in a TTLA suit, whether a plaintiff that successfully litigates an action or a defendant that successfully defends against an action,[4] is entitled to reimbursement from the losing party for court costs and reasonable and necessary attorney's fees.[5] Losing the suit for any reason—not just on the merits—can trigger this obligation.[6]
Theft of property under the TTLA requires a finding that the accused intended to deprive the owner of property or withhold payment for services.[7] Deprivation of property falls into one of three categories:
withholding the property permanently, or long enough that a major portion of the value or enjoyment of the property is lost to the owner,
exchanging property for ransom, or
disposing of property in a way that makes it unlikely that the owner will recover the property[8]
While at one time the TTLA allowed victims of trade secret misappropriation to sue for "theft" of a trade secret, the legislature has since amended the Act to bar such lawsuits unless the theft occurred before September 1, 2013.[9]
Theft of services under the TTLA requires a finding that the accused intended to avoid paying for compensable services.[10] Theft occurs when the accused:
obtains performance via deception, threat, or false token,
intentionally or knowingly diverts services to someone not entitled to the benefit, whether that be the accused or a third party,
withholds rented personal property beyond the agreed-upon rental period, or
fails to pay for services rendered after intentionally or knowingly securing performance by promising compensation[11]
Intent is presumed when the accused absconds without paying, fails to pay within 10 days of receiving notice that payment is due, or fails to return rented personal property within the requisite time after receiving notice demanding return.[12]
Theft of property and theft of services are the most common actions brought under the TTLA, but the Act also allows claims based on unauthorized use of a vehicle,[13] tampering with identification numbers, such as serial numbers,[14] and tampering with multichannel video or information services.[15] Additionally, persons who manufacture, distribute, advertise, sell, or lease devices that tamper with multichannel video or information services can be liable under the TTLA.[16]
Under the right circumstances, the TTLA is a strategic tool for victims of theft.  However, it contains inherent risks, as an unsuccessful plaintiff may become liable for the defendant's court costs and attorney's fees.
White Collar Defense Attorneys 
Freeman Law represents companies, executives, and individuals in regulatory and white-collar government investigations and prosecutions. We employ a proactive approach to defend vigorously and strategically position our clients. White-collar matters often involve parallel regulatory and civil proceedings. Freeman Law can navigate the complexities and collateral consequences of multiple proceedings. And when it comes to the court of public opinion, we employ ethical and strategic tactics to manage publicity. Schedule a consultation or call (214) 984-3000 to discuss your allegations and investigations concerns. 
[1] Tex. Civ. Prac. & Rem. Code Ann. § 134.001, et seq.
[2] Id. at § 134.003(a).
[3] Id. at § § 134.002(2), 134.005(a).
[4] Agar Corp., Inc. v. Electro Circuits Int'l, LLC, 580 S.W.3d 136, 147 (Tex. 2019) (finding that "prevailing party" under the TTLA applies to both plaintiffs and defendants).
[5] Tex. Civ. Prac. & Rem. Code Ann. at § 134.005(b).
[6] Agar Corp. Inc., 580 S.W.3d at 148.
[7] See id. at § 134.002(2); Tex. Pen. Code Ann. § § 31.03, 31.04.
[8] See Tex. Pen. Code Ann. § 31.03(2).
[9] Acts 2013, 83rd Leg., ch. 10 (S.B. 953), § 1, effective September 1, 2013 (removing Tex. Pen. Code § 31.05 ("Theft of Trade Secrets") from the list of thefts actionable under the TTLA).
[10] Tex. Pen. Code § 31.04(a).
[11] See id.
[12] See id. at § 31.04(b).
[13] Id. at § 31.07.
[14] Id. at § 31.11
[15] Id. at § 31.12.
[16] Id. at § § 31.13-31.14.