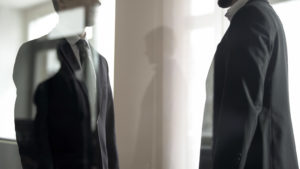 Trade secrets traditionally have been protected by private causes of action for misappropriation under state law. Since the passage of the Defend Trade Secrets Act of 2016 (DTSA),[1] trade secret owners now have a private cause of action for trade secret misappropriation under federal law for trade secrets related to products or services "used in, or intended for use in, interstate or foreign commerce." This cause of action is only available for misappropriation occurring after May 11, 2016.
The DTSA defines "trade secrets" broadly to include all types of information—including, but not limited to, devices, plans, techniques, formulas, processes, and procedures—that (1) is subject to reasonable measures of secrecy, and (2) has economic value due to its being kept secret. Misappropriation occurs when a person (1) acquires the trade secret through improper means, or (2) discloses or uses without authorization a trade secret that was acquired through improper means. Even if a person in possession of a trade secret did not use improper means herself to come into possession of the trade secret, she can still be liable for misappropriation if she knows, or should know, that improper means were involved in her acquisition of the trade secret (e.g., that the trade secret was revealed by someone who had breached a duty of secrecy to the principal owner of the trade secret).
Exceptions
Not every means of acquiring a trade secret is "improper" under the DTSA. Improper means of obtaining a trade secret include theft, bribery, misrepresentation, espionage, or breach of a duty of secrecy. Independent derivation of a trade secret through methods such as reverse engineering, however, does not give rise to a DTSA claim. Acquisition of a trade secret through such means is excluded from the law.
Certain disclosures of trade secrets made in confidence to the government or in court filings are excepted from the reach of the DTSA. When a person makes such a confidential disclosure to a government official or an attorney "solely for the purpose of reporting or investigating a suspected violation of the law," then she is immune from DTSA liability. Disclosures made in complaints or other lawsuit filings made under seal are also protected. Employers who contract with employees regarding matters that involve trade secrets or other confidential information must provide notice of this immunity in the contract or policy document governing the relationship with the employee. Failure to do so may result in the employer forfeiting exemplary damages or attorney fees (discussed below) available under the DTSA in an action against the employee.
Remedies
The DTSA does not affect the availability of remedies under state suits for trade secret misappropriation; rather, the DTSA shall not "preempt or displace any other remedies" available under state or federal law. Actions under the DTSA must be brought within 3 years of discovery of the misappropriation, or when the misappropriation should have been discovered with reasonable diligence. Trade secret owners may be entitled to (1) under certain extraordinary circumstances, civil seizure of the property at issue to prevent propagation or dissemination of the trade secret, (2) injunctions against the infringing party, (3) compensation for actual loss, unjust enrichment, and reasonable royalties, and (4) exemplary damages (up to twice the amount of loss) and reasonable attorneys' fees for willful and malicious misappropriation. However, a prevailing defendant may be entitled to reasonable attorneys' fees if a plaintiff makes bad faith claims in a misappropriation suit.
[1] See 18 U.S.C.A. § 1836 et seq. and related provisions.