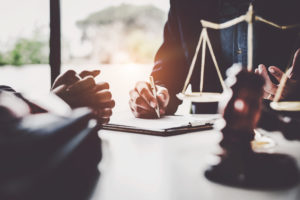 On January 15, 2020, a federal jury found John O. Green, an attorney in Texas, and his client, Thomas Selgas, guilty of conspiring to defraud the United States.  The client, Mr. Selgas, was also convicted of tax evasion. (See our prior post here for more on the crime of tax evasion.)
At trial, the government presented evidence that Mr. Selgas and his wife owed approximately $1.1 million in outstanding taxes. After the IRS pursued collection efforts, Mr. Selgas used Mr. Green's Interest on Lawyers Trust Account (IOLTA) to hide assets from the IRS.
An IOLTA is an account that lawyers utilize to hold funds in trust for clients, and is kept separate from personal accounts. The jury found that for a ten-year period, from 2007 to 2017, Mr. Selgas deposited funds into Mr. Green's IOLTA, and that Mr. Green used these funds to pay the Selgas's personal expenses from the account. A false tax return was also filed on behalf of an IP development and licensing partnership co-founded by Selgas. The return omitted a substantial amount of income earned by the partnership.
The defendants await a sentencing date, and face up to five years' imprisonment each for the conspiracy counts. In addition to the conspiracy count, Mr. Selgas faces up to five years for the count of tax evasion. In addition to prison time, the pair faces periods of supervised release and payment of restitution and monetary penalties.
For a consultation with Freeman Law, contact us at (214) 984-3000 or email us at info@freemanlaw.com.
White Collar Defense Attorneys
Freeman Law represents companies, executives, and individuals in regulatory and white-collar government investigations and prosecutions. We employ a proactive approach to defend vigorously and strategically position our clients. White-collar matters often involve parallel regulatory and civil proceedings. Freeman Law can navigate the complexities and collateral consequences of multiple proceedings. And when it comes to the court of public opinion, we employ ethical and strategic tactics to manage publicity. Schedule a consultation or call (214) 984-3000 to discuss your allegations and investigations concerns.