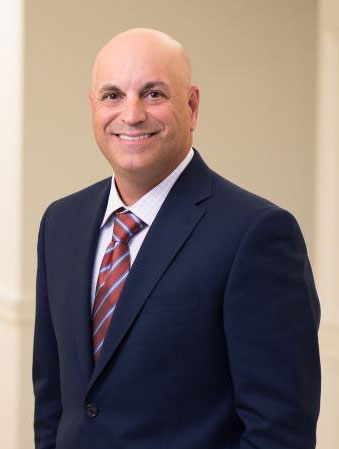 George W. Rendziperis
George Rendziperis provides state and local tax advice to companies in the oil and gas, manufacturing, financial services, private equity, real estate, technology and service sectors. He has more than 15 years of experience advising clients on controversy, litigation, planning, implementation and compliance issues related to income and franchise tax, sales and use tax, excise and property taxes, unclaimed property, and tax incentives and credits.
Prior to joining Freeman Law, George was Counsel at Bracewell and held positions with leading tax and consulting firms.
Licensed in Michigan
Licensed in Texas - Pending
News
The Best Lawyers in America Recognizes Professional Excellence of 105 Bracewell Lawyers, Including Six "Lawyers of the Year" and 15 "Ones to Watch"
August 20, 2020
News Releases
Best Lawyers, Woodward White, Inc.
Bracewell Represents J&J Worldwide Services in Sale to Arlington Capital Partners
July 10, 2020
Top Matters
Insights. – Articles written at previous firm
State and Local Tax Implications and the Cares Act
April 22, 2020
State Business and Personal Income Tax Relief in Response to COVID-19
April 3, 2020
Energy Companies' Sales and Use Tax Refund Opportunities
April 3, 2020
COVID-19 Tax Update: Tax Return Filing and Tax Payment Relief
March 23, 2020
Tax Update from the Texas 86th Legislative Session
January 10, 2020
Noteworthy
Woodward/White, Inc.
Best Lawyers
Tax Law, 2021
Texas Comptroller of Public Accounts, Taxpayer Advisory Group, 2019 - present
Michigan Supreme Court, Clerk to Justice Marilyn Jean Kelly
Awards
The Best Lawyers in America Recognizes Professional Excellence of 105 Bracewell Lawyers, Including Six "Lawyers of the Year" and 15 "Ones to Watch"
August 20, 2020
Best Lawyers, Woodward White, Inc
The Best Lawyers in America Recognizes Professional Excellence of 105 Bracewell Lawyers, Including Six "Lawyers of the Year" and 15 "Ones to Watch"
August 20, 2020
News Releases
Best Lawyers, Woodward White, Inc.
Bracewell Represents J&J Worldwide Services in Sale to Arlington Capital Partners

July 10, 2020
Top Matters
New York University, LL.M (Taxation)
The University of Mississippi School of Law, summa cum laude, J.D.

Associate Editor, Mississippi Law Journal
Executive Board and Order of the Barristers, Moot Court Board
Dean's Leadership Council

The University of Mississippi, M.S. in Taxation
The University of Mississippi, B.S. in Accountancy